Rondreis door Zuid-Jutland en Funen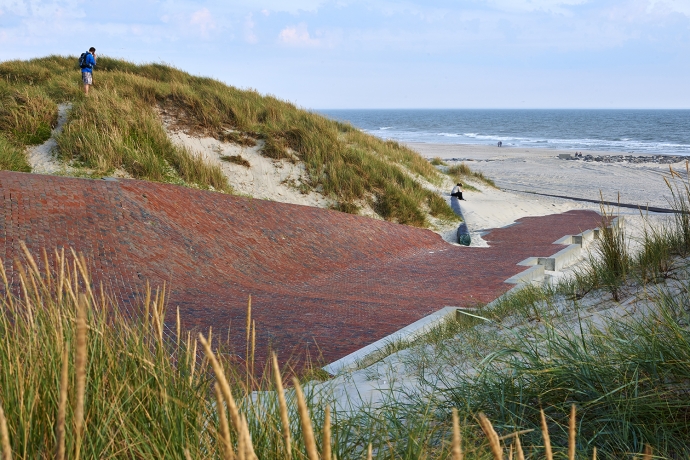 Locatie: Denemarken
Fri 21 May 2021
Gezien het succes van de reis naar Denemarken in 2018, organiseert Stippel reizen vrijwel dezelfde excursie nog een keer. Een rondreis door Zuid-Jutland en Funen; naar buitenruimtes en gebouwen in dorp, stad en landschap.
Renovaties van tuinen, parken en gebouwen en eigentijdse toevoegingen aan een historische of natuurlijke omgeving vormen de kern van het programma. Deels zijn het sensitieve bewerkingen van historische plekken, zoals Tirsbæk slotstuin en kasteel Koldinghus. Voorbeelden van meer vrije interpretaties zijn het monumentgebied van Jellinge en de strandentree van Vestled. In de mooie middeleeuwse stad Ribe zijn belangrijke buitenruimtes heringericht en is onlangs een bijzondere gemeenschapshuis naast de kathedraal verrezen. Ook vind je hier te midden van moerasland het Waddenzeecentrum, een prachtig voorbeeld van hoe architectuur en natuur één geheel kunnen worden.
Bekende ontwerpen uit de jaren 50 en 60, de zo gewaardeerde periode in de Deense (landschaps)architectuur, zijn de tuinen bij het kunstmuseum in Herning van C. Th. Sørensen en de universiteitscampus van Odense.
Deze excursie is in de eerste plaats gericht op landschapsarchitecten, architecten, stedenbouwkundigen en architectuurhistorici die graag veel indrukken willen opdoen in korte tijd. Ook andere geïnteresseerden zijn welkom. Achtergrondinformatie ontvangt u in de vorm van een excursiegids en toelichtingen van organisator/gids landschapsarchitect Sabine Geerlings.
N.b. U loopt nagenoeg geen financieel risico in relatie tot COVID-19-maatregelen van de Deense of Nederlandse overheid. In de reisvoorwaarden (art. 9) leest u de details.
Lezers van Het Kanaal (nieuwsbrief NVTL) krijgen tot 16 januari vroegboekkorting