Buro Lubbers zoekt stagiair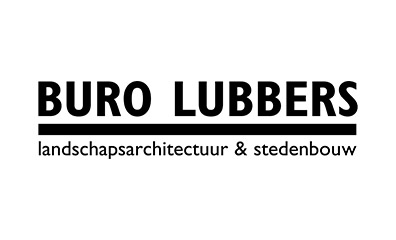 Buro Lubbers is een ontwerpbureau voor landschapsarchitectuur, stedenbouw en de inrichting van de openbare ruimte. Sinds 1993 ontwerpt het bureau projecten op elk schaalniveau, voor zowel publieke als private opdrachtgevers. De kenmerken van het bureau zijn: een multidisciplinaire aanpak, een vernieuwend vakmanschap, een scherpe analyse, een stoere en poëtische vormentaal en een kritisch oog voor detaillering. Een enthousiast team verzorgt een totaalproduct van onderzoek tot onderhoud.
Ter versterking van ons team zijn wij op zoek naar een:
Stagiair
Als stagiair werk je op verschillende schaalniveaus aan diverse opgaven. Je bent onderdeel van een dynamisch ontwerpteam en krijgt de mogelijkheid om zelfstandig (deel)ontwerpen uit te werken.
Profiel
Je volgt momenteel een opleiding tot landschapsarchitect of stedenbouwkundige (Academie voor bouwkunst, TU/e, TU Delft, WUR of vergelijkbaar)
Je bent ambitieus en op de hoogte van de nieuwste ontwikkelingen in het vakgebied.
Je hebt een analytisch denk- en ontwerpvermogen en affiniteit met landschappelijke stedenbouw.
Je beheerst de Nederlandse taal
Je hebt praktische kennis van Indesign, Photoshop, Autocad en Illustrator.
Wij bieden je een functie met veelzijdige inhoudelijke ontwerpopgaven, verantwoordelijkheid binnen een ambitieus team en een informele werkomgeving. Het betreft een aanstelling voor minimaal 32 uur per week voor de duur van minimaal vier maanden vanaf februari 2023.
Informatie over de projecten van Buro Lubbers is beschikbaar op www.burolubbers.nl. Stuur je sollicitatie met CV, motivatie en beknopt portfolio (max. 5 pagina's en 10 Mb) naar info@burolubbers.nl t.a.v. Gitte Nouwens.