Algemene Ledenvergadering NVTL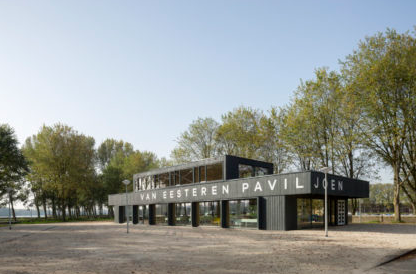 Het bestuur van de NVTL nodigt haar leden uit
voor de Algemene Ledenvergadering (ALV) op vrijdag 25 september 2020.
Deze organiseren wij in het bijzondere Van Eesteren Paviljoen te Amsterdam, voorafgaand aan de uitreiking van de Bijhouwerprijs van de Stichting NHBOS.
Dit jaar vindt de vergadering tegelijkertijd ook online plaats via een zoom live stream.
Inloop rond 12.30 uur, start vergadering met lunch 13.00 uur tot ongeveer 14.00 uur.
Aansluitend start om 14.30 uur op dezelfde locatie de uitreiking van de Bijhouwerprijs (tevens online en offline).
Kijk hier voor meer informatie en aanmelding.
AANMELDEN
Vanwege enigszins beperkte capaciteit, is het noodzakelijk je vooraf aan te melden.
Doe dit uiterlijk op 1 september door een mail te sturen. Graag aangeven of je online aansluit of persoonlijk aanwezig zult zijn in het Van Eesteren Paviljoen.
We kijken uit naar je komst online of Live !
NVTL Bestuur en bureau.