Wedstrijd INTERNATIONAAL TUINFESTIVAL 2022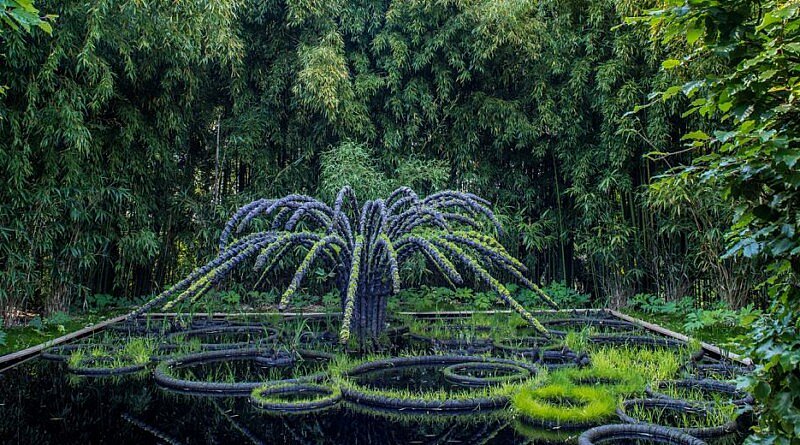 Details
Thema van de wedstrijd:
Ideale tuin
De volledige themabeschrijving is beschikbaar na registratie op www.domaine-chaumont.fr onder de rubriek Wedstrijd.


Voor het 31e internationale tuinfestival van Chaumont-sur-Loire organiseert het Domein van Chaumont-sur-Loire een internationale wedstrijd voor 20 percelen van ongeveer 210 m2.
Deze oproep staat open voor:
landschapsarchitecten met een gespecialiseerde school- of universiteitskwalificatie of die lid zijn van de EFLA (European Foundation for Landscape Architecture) of van een andere erkende landschapsorganisatie voor landen buiten Europa,
multidisciplinaire teams, bestaande uit bijvoorbeeld architecten, ingenieurs, ontwerpers, decorontwerpers of kunstenaars, bij voorkeur met een landschapsarchitect of een botanicus binnen dit team,
studenten van scholen voor landschapsarchitectuur, architectuur of design, die kunnen aantonen dat zij een landschapsoptie hebben en wier docent de agent van het team zal zijn.
De volgende personen zijn uitgesloten:
ontwerpers die in de afgelopen drie jaar reeds een tuin in Chaumont-sur-Loire hebben aangelegd,
leden van de jury en hun naaste familie.
Download de kennisgeving van de internationale oproep.
Indien je bij het invullen van de formulieren moeilijkheden ondervindt, kun je mailen naar: concours@domaine-chaumont.fr
Bekijk hier de wedstrijd pagina.
Uiterste datum voor de ontvangst van de tuinprojecten: vrijdag 29 oktober 2021 om 17.00 uur.