THE BIG ASIAN BOOK OF LANDSCAPE ARCHITECTURE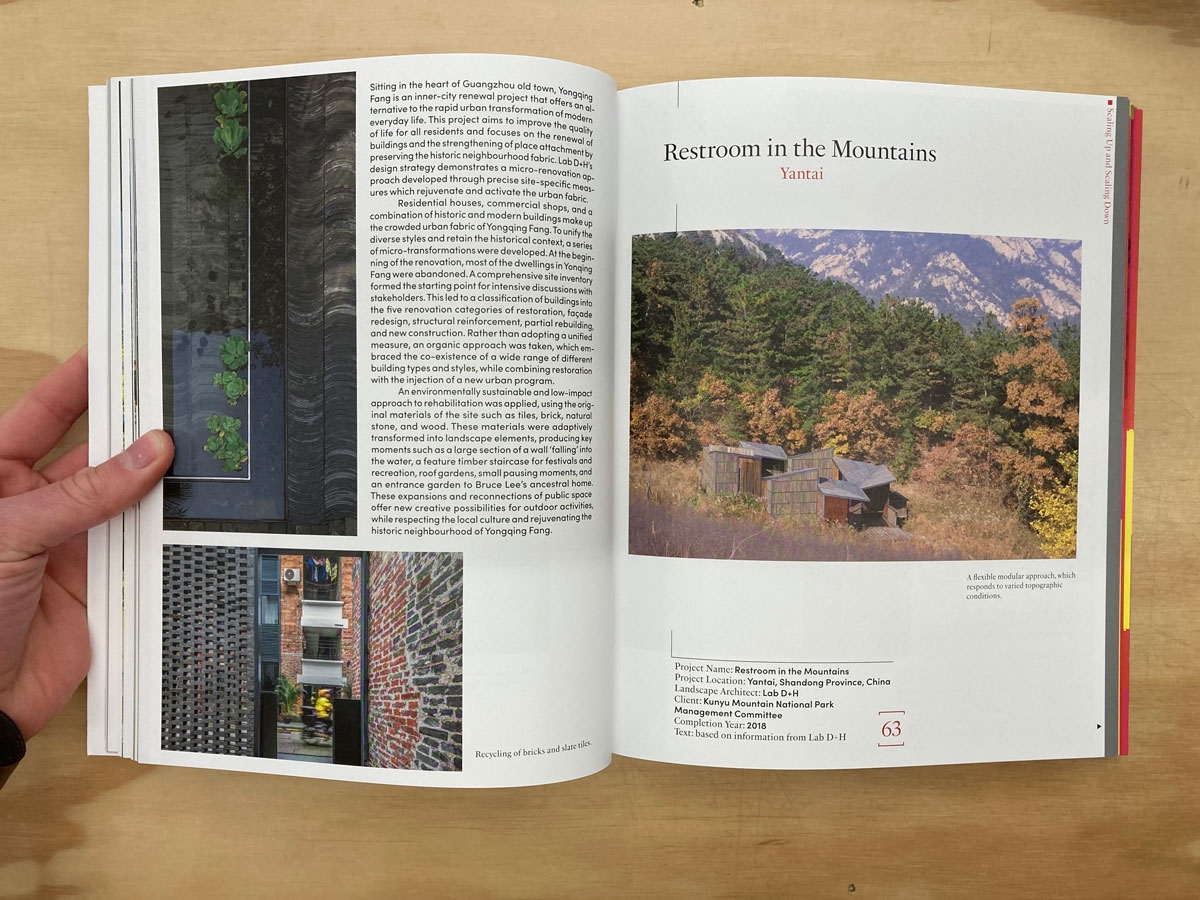 This book provides one of the first comprehensive discussions of contemporary landscape architecture practice across the Asian region. Bringing together established designers, writers, and thinkers with those of the new generation, Jillian Walliss and Heike Rahmann explore what it means to design, do business, and think about nature, space, and urbanism with an Asian sensibility. Through a tripartite structure of Continuum, Interruption, and Speed, The Big Asian Book of Landscape Architecture develops ways for conceiving design around these three characteristics that simultaneously influence an Asian practice.
A dynamic structure allows readers to dip into content, rather than progress in a linear manner.
Each section begins with a positioning essay, which offer theoretical, cultural, and political contextualisation for the more focused academic writing, shorter reflections, practice interviews, photo essays and design projects which are interwoven in a unique graphic design.
Featuring over eighty design projects, The Big Asian Book of Landscape Architecture's significance extends well beyond Asia, offering fresh perspectives for a field that has traditionally been dominated by North American and European influences.