Young NVTL iets voor jou?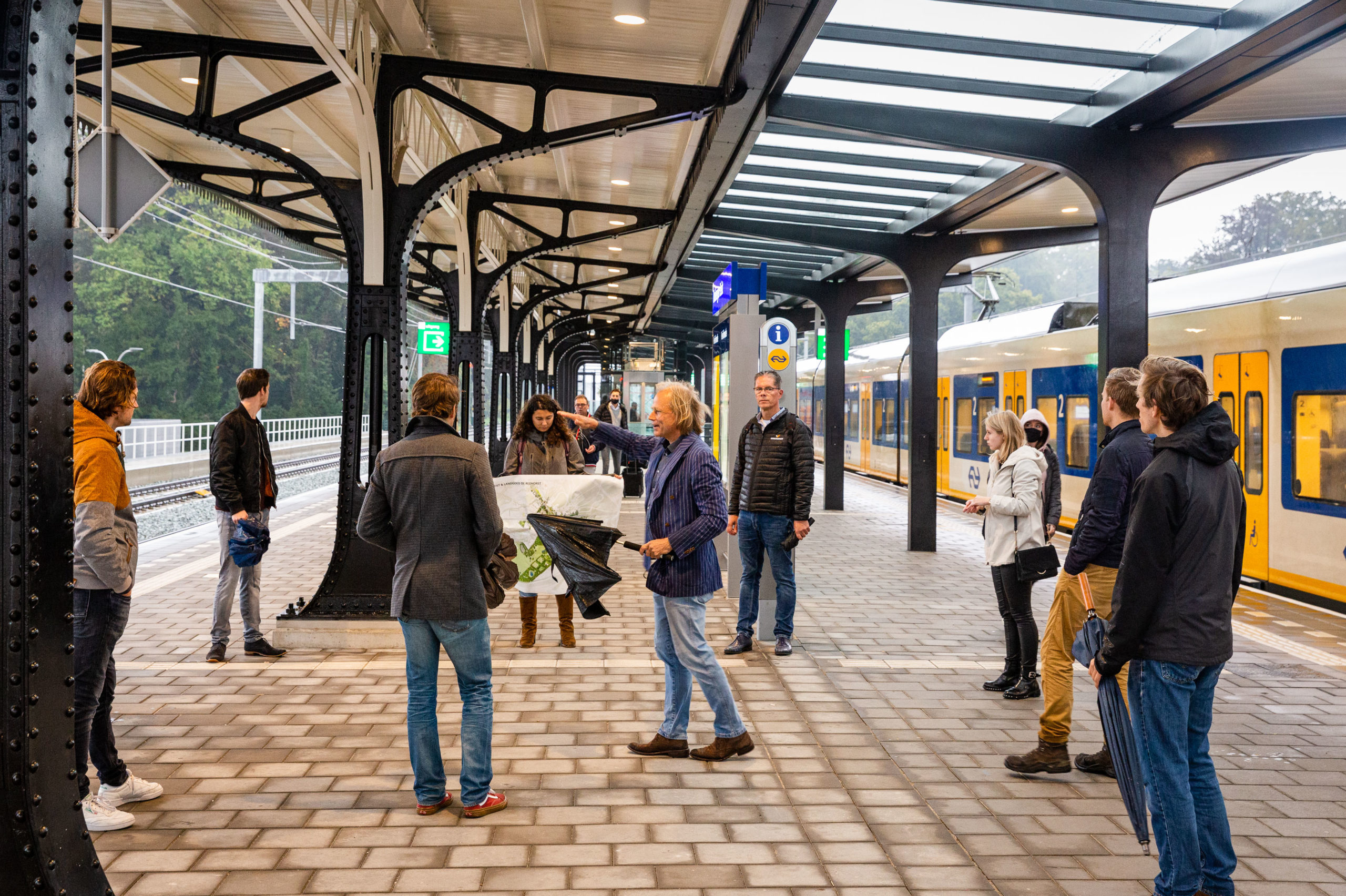 Young NVTL is een netwerk speciaal opgericht voor en door jonge ontwerpers tot en met 35 jaar en (bijna) werkend in Nederland binnen de landschapsarchitectuur.
Young NVTL organiseert verschillende activiteiten aan de hand van drie doelstellingen:
Representatie: De NVTL miste lange tijd een jonge achterban, en de jonge ontwerpers miste vertegenwoordiging.
Hierdoor is Young NVTL ontstaan. Wij willen een stem zijn voor jonge landschapsontwerpers en het aanspreekpunt voor vakgenoten van onze generatie. Young NVTL is er voor jonge landschapsarchitecten, maar ook voor studenten die bijna gaan werken of ontwerpers die zich meer zouden willen verdiepen in landschapsarchitectuur.
Verbinden: Via onze activiteiten faciliteert Young NVTL het netwerken tussen jonge werkende ontwerpers onderling. Maar Young NVTL is er ook om de nieuwe generatie landschapsarchitecten te laten leren van de oude garde. Praktisch gezien willen wij de masterstudent helpen oriënteren voor beroepservaring en de werkzoekende helpen bij het vinden van een werkgever. Daarnaast is Young NVTL er ook voor andere nationaliteiten die in Nederland komen studeren en werken om ook juist hen kennis te laten maken met de vakwereld in ons land.
Platform: De nieuwe generatie ontwerpers heeft te maken met nieuwe uitdagingen in het hedendaagse en toekomstige landschap. Daarom is het belangrijk om ook ná de studie door te blijven leren over de nieuwe vakontwikkelingen en hierover met elkaar in discussie te gaan.
Young NVTL wil middels vakinhoudelijke activiteiten, zoals excursies, lezingen en debatavonden, jonge ontwerpers het voortouw laten nemen in de toekomstige ontwerppraktijk. Het is nu aan ons!
Lijkt het je leuk een keer een activiteit bij te wonen, actief te worden binnen Young NVTL, of gewoon meer te weten over landschapsarchitectuur in Nederland? Stuur een mailtje naar young@nvtl.nl en wij houden je op de hoogte van komende activiteiten. We staan open voor suggesties en vragen. Meegaan met een activiteit is geheel vrijblijvend evenals het helpen met organiseren. Als Young NVTL lid heb je dezelfde voordelen als een regulier NVTL lid met daarnaast ook een eigen jaarprogramma.