'scape magazine #19 is out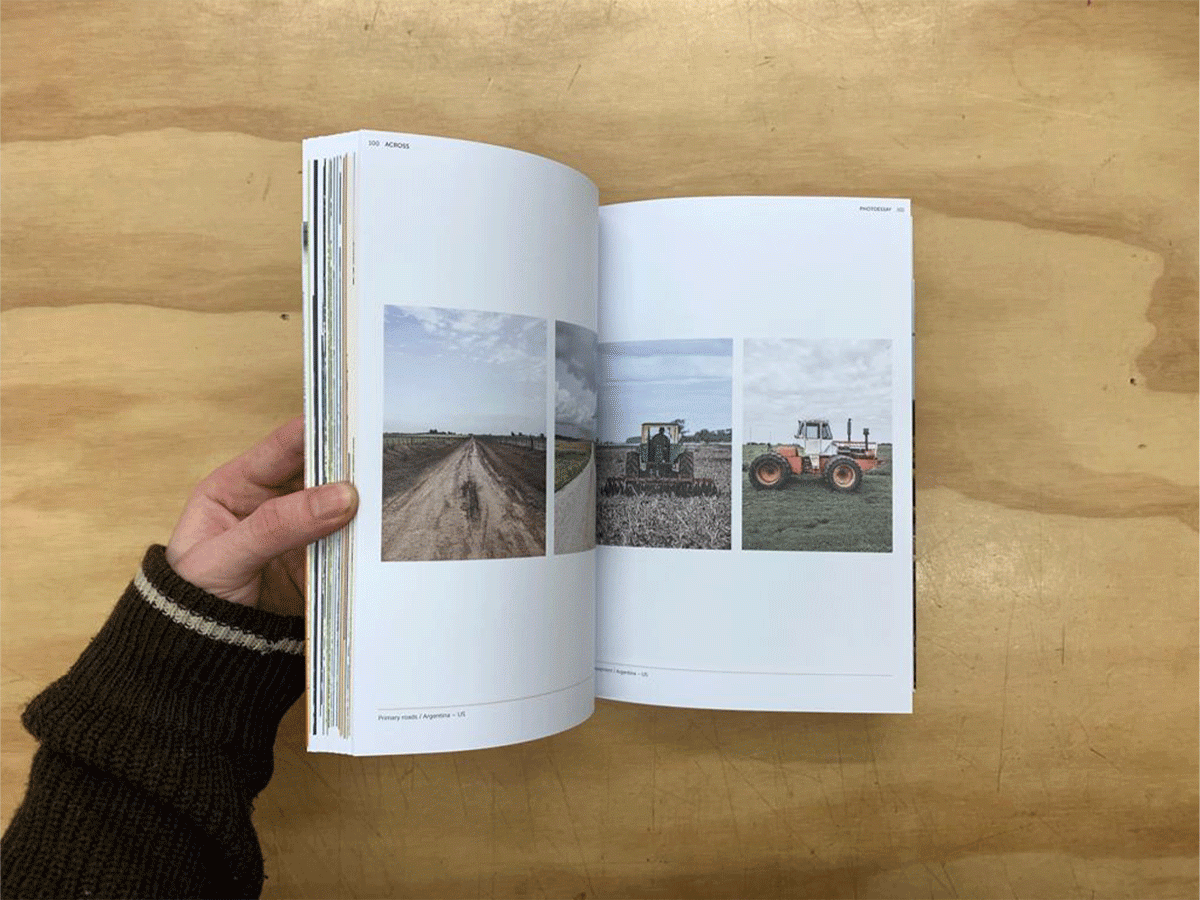 De wintereditie van '𝘀𝗰𝗮𝗽𝗲 is er! Wederom rijk gevuld, met interessante interviews – onder andere met Adriaan Geuze – en dossiers, prachtige foto's én illustraties! Allemaal rondom het thema '𝗮𝗰𝗿𝗼𝘀𝘀'.
Crossing borders between north and south, between academics and practice, between tradition and experiment, between disciplines. Like to the scientists and students from Argentina and Sweden and like Adriaan Geuze. 'You can't go far enough when thinking 'across'.
In '𝘀𝗰𝗮𝗽𝗲 𝗺𝗮𝗴𝗮𝘇𝗶𝗻𝗲 #19:
• 𝗣𝗼𝗿𝘁𝗿𝗮𝗶𝘁 / 𝗔𝗱𝗿𝗶𝗮𝗮𝗻 𝗚𝗲𝘂𝘇𝗲
'One of the most significant landscape architects in the world today', says the jury who gave Adriaan Geuze the prestigious Jellicoe Award. In this issue an interview and a selection of iconic works of West 8.
• 𝗗𝗼𝘀𝘀𝗶𝗲𝗿 𝗔𝗰𝗿𝗼𝘀𝘀 / 𝗨𝗿𝗯𝗮𝗻 𝗳𝘂𝘁𝘂𝗿𝗲𝘀 𝗮𝗰𝗿𝗼𝘀𝘀 𝘁𝗵𝗲 𝗵𝗲𝗺𝗶𝘀𝗽𝗵𝗲𝗿𝗲𝘀
Students, teachers and practitioners travel 'across' to learn and grow. In landscape architecture and urbanism, the dividing line between practice and academia begins to disappear.
• 𝗜𝗻𝘁𝗲𝗿𝘃𝗶𝗲𝘄𝘀 with Jonathan Barton, professor for sustainable development at the Universidad Católica de Chile and 𝗠𝗮𝗿𝗸𝘂𝘀 𝗩𝗼𝗴𝗹, researcher, focusing on urban transformation processes, neighbourhood development, and housing.
• 𝗡𝗼𝘁𝗲𝗯𝗼𝗼𝗸 / 𝗜𝗻𝗴𝗲𝗻𝗶𝗼𝘂𝘀 𝗹𝗮𝗻𝗱𝘀𝗰𝗮𝗽𝗲𝘀
An immersive investigation by the 𝗹𝗮𝗻𝗱𝘀𝗰𝗮𝗽𝗲 𝗮𝗿𝗰𝗵𝗶𝘁𝗲𝗰𝘁𝘀 𝗼𝗳 𝗣𝗮𝗿𝗲𝘁𝗼 into the ingenuity of exceptional agricultural landscapes. Their drawings are precise and poetic.
• 𝗥𝗲𝘃𝗶𝗲𝘄𝘀 / 𝗔𝗯𝗼𝘂𝘁 𝘁𝗵𝗲 𝘃𝗶𝗲𝘄
A coastal walk along the 𝗖𝗼𝘀𝘁𝗮 𝗕𝗿𝗮𝘃𝗮 , a squirrel's view in 𝗣𝗵𝗶𝗹𝗮𝗱𝗲𝗹𝗽𝗵𝗶𝗮, through the forest of 𝗞𝗹𝗼𝗸𝗸𝗮𝗿𝗵𝗮𝗺𝗿𝗲𝗻 and an inviting access for 𝗟𝗮𝗸𝗲 𝗧𝘆𝗿𝗿𝗲𝗹𝗹 .
Posts by Lieneke van Campen (Landscape architect and managing partner at Karres and Brands, The Netherlands/Germany), Duncan Gibbs (landscape architect based in Northern New South Wales) and Chris Rankin (landscape architect, co-founder of rankinfraser landscape architecture, Scotland)
'𝘀𝗰𝗮𝗽𝗲 is the international magazine for landscape architecture and urbanism. Four times a year we present inspiring projects and reflect on current topics. Scape #19 is an inspiring and original.
The winter issue is now available in our bookshop.
𝗢𝗿𝗱𝗲𝗿 𝘆𝗼𝘂𝗿 𝗲𝗱𝗶𝘁𝗶𝗼𝗻 𝗼𝗻𝗹𝗶𝗻𝗲 > https://lnkd.in/eWgMyC8u