Speciale vermelding voor Flux en HOSPER – LILA Awards 2023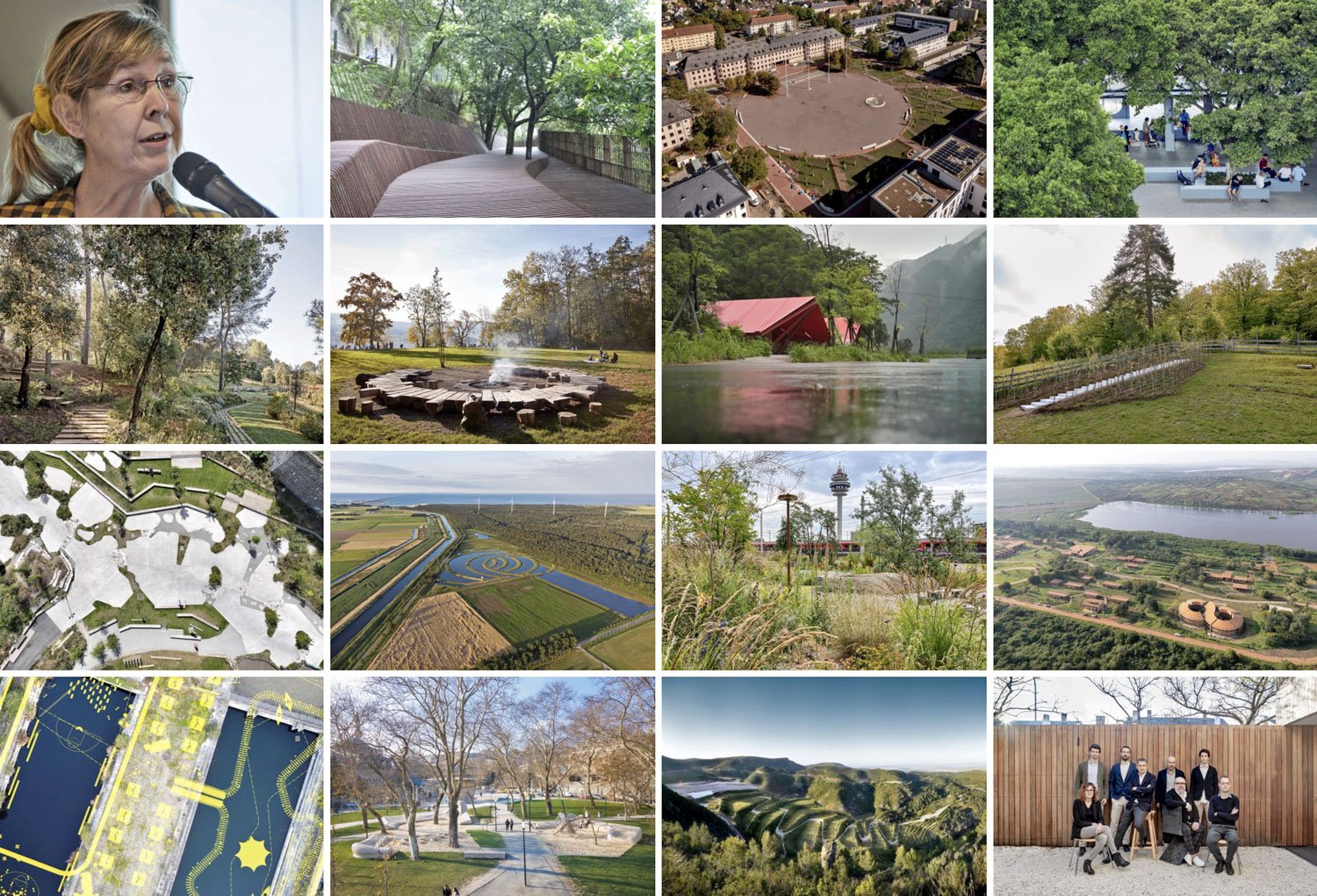 Landezine proudly presents the recognitions of the 8th edition of LILA – Landezine International Landscape Award. The jury (Ana Kučan, Hannah Schubert, Luigi Latini, Marti Franch and Zaš Brezar) selected the winners and special mentions in project categories. The editors of Landezine selected LILA Honour Award, LILA Office of the Year Award and LILA Portfolio Award.
Special Mentions for NVTL members Flux en HOSPER. Congratulations!
LILA 2023 Special Mention in Campuses and Corporate : Werkspoorcampus, Netherlands
Werkspoorkwartier is a commercial/production area near Utrecht. It looks similar to many other such areas across Europe. A rhythm of warehouses where open space is mostly defined by parking and lorry access, and there is a critical shortage of pedestrian and green infrastructure. The lack of a sensible masterplan is often the main issue, especially as these are vibrant spaces where people work or spend time as customers.
Flux designed spaces around an old bridge factory which now hosts businesses, restaurants and event venues. The other part of the project is the Werkspoor path, a 2,5km pedestrian necklace commissioned by the municipality. Both parts can act as benchmarks for improving warehouse areas. The jury appreciated the systemic approach to the redesign, the sense of the visual language effortlessly handling all the challenges, and the translation of the industrial feel of the site into a contemporary work environment. The project, at the same time looks ordinary and excels in detailing, materiality and implementation of green infrastructure.
LILA 2023 Special Mention in Infrastructure Projects: Fish Cycle Wieringermeer, Netherlands
Fish Cycle Wieringermeer is a fish habitat, an ecological link between the Amstelmeer canal and the water system of the polder.
The project represents an interesting blend of the more playful approach to design and technical, ecological measures.
The jurors appreciated the honestly artificial, visibly anthropogenic structure that doesn't aim to pretend to be a result of natural processes and is entirely oblivious of any »ecological aesthetics«. The true ecology is found in the complexities of litoral morphology with shifting sun conditions that result in a biodiverse water habitat and give the necessary living environment to fish.