IFLA gids voor landschapsarchitectuur voor de 17 SDG's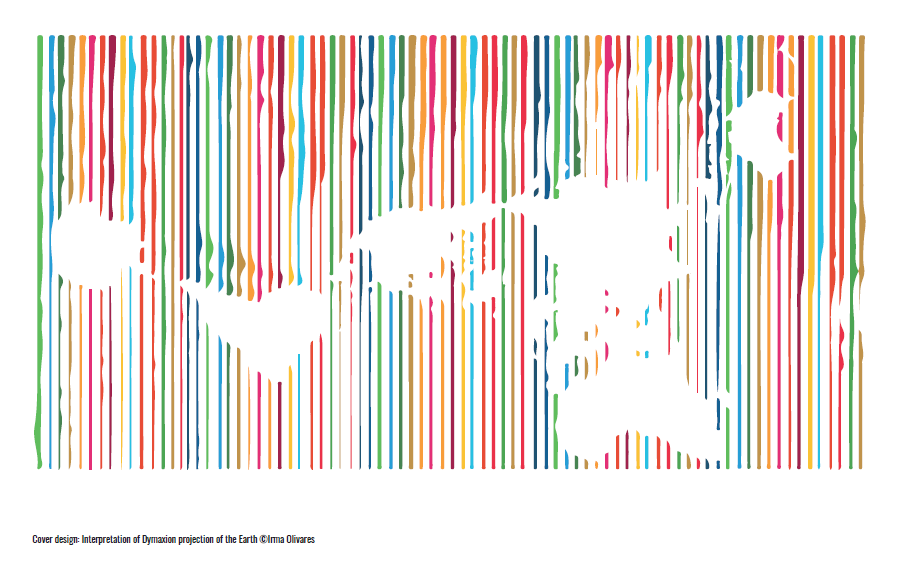 Details
Download hier de gids
The booklet A Landscape Architecture guide to the 17 Sustainable Development Goals  was presented during the last IFLA World Council that took place the 15 and 16 August 2021 at an online event as part of IFLA's World Congress 2020, livestreamed from Penang, Malaysia.
As part of IFLA's Action Plan, in our activities and actions we are committed to align with the United Nations 17 Sustainable Development Goals (SDGs), through the programmes and projects developed by the Sanding Committees and Working Groups.
The booklet intends to visualize the potential input of the work of Landscape Architects to achieve the 17 SDG's proposed in the United Nations 2030 Agenda.
It is the result of a joint project leaded by Marina Cervera Alonso de Medina (past Chair of IFLA Professional Practice and Policy Standing Committee) as a result of partnership between IFLA and the International Landscape Biennial Barcelona.
As mentioned in the booklet introduction, the publication has the following objectives:
– To illustrate the recent actions of IFLA in relation to the Sustainable Development Goals through the participation of IFLA regions, IFLA Standing Committees and IFLA Working Groups.
– To illustrate the 17 SDGs with case studies completed by Landscape Architects from around the world. Projects selected from the Barcelona International Biennial of Landscape Architecture and its International Rosa Barba Prize, as a sample of best practices oriented to promote each of the SDGs; intending to showcase the contribution of Landscape Architects to the 2030 Agenda.
– A Global Survey conducted by IFLA to evaluate the activity amidst our member National Associations in relation with the 2030 Agenda, with the aim of sharing knowledge and skills, and generate awareness towards the approach of Landscape Architecture to sustainable development.
We believe and reinforce that sustainable development is one of the priorities of our profession, and that we as Landscape Architects have a key role taking leadership in this matters.
Our concern in the face of Climate Change has driven us to commit as a global profession to advance the United Nations Development Goals, and we have clear that we can deliver climate solutions at scales that matter – as stated in IFLA Climate Action Commitment launched last September.
As part of the conclusions of the booklet, we realize that Landscape Architecture is a discipline with the potential to address all 17 SDGs.
You can download here the booklet or find it in IFLA's website.